Earlier this year, HSP received into its collections the Vauclain family papers and genealogical research files (Collection 3666). Philadelphia-born Samuel Matthews Vauclain Sr. (1856-1940) worked with Philadelphia's Baldwin Locomotive Works from the 1890s until his death. He presided as president of the organization from 1919 to 1929. Samuel Sr. and his wife Anne Kearney had several children, including Samuel Matthews Vauclain Jr., who later worked for Baldwin. Samuel Jr. married Mary Hilda Canan in 1906.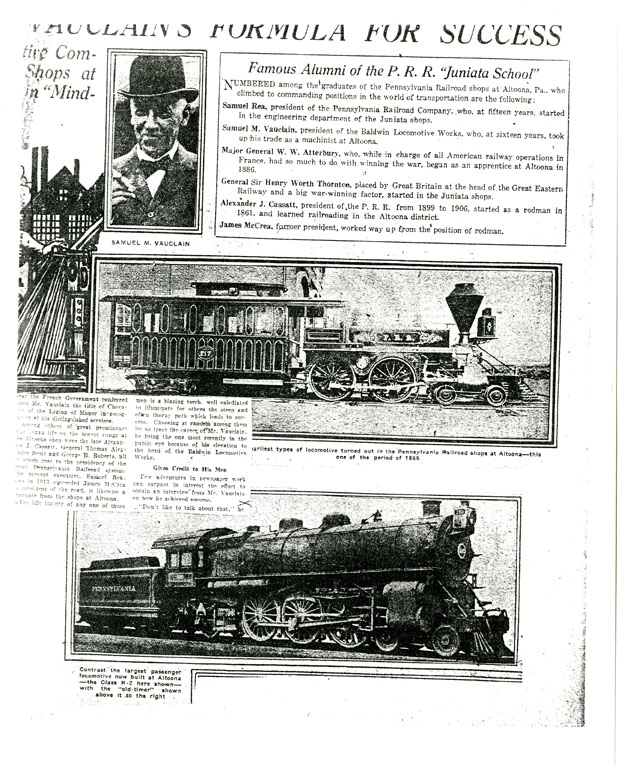 This collection primarily consists of two types of material: family papers and genealogical materials. The collection arrived in two cartons but has since been re-housed into six standard document boxes. Also earlier this year, we were lucky enough to have an archives intern, Leah, who had an interest in genealogy. When I asked her to process the genealogical papers portion of the collection, she was more than pleased. Over the course of about a month, she re-housed papers into acid-free folders, labeled new folders, and worked on sorting out the family's interesting history. 
The donor of the Vauclain collection was also interested in the family's history and genealogy, and had done a considerable amount of research herself on the family. She was particularly interested in the family's ties to France, and a number of the papers she donated were photocopies of French documents and publications pertaining to the Vauquelins.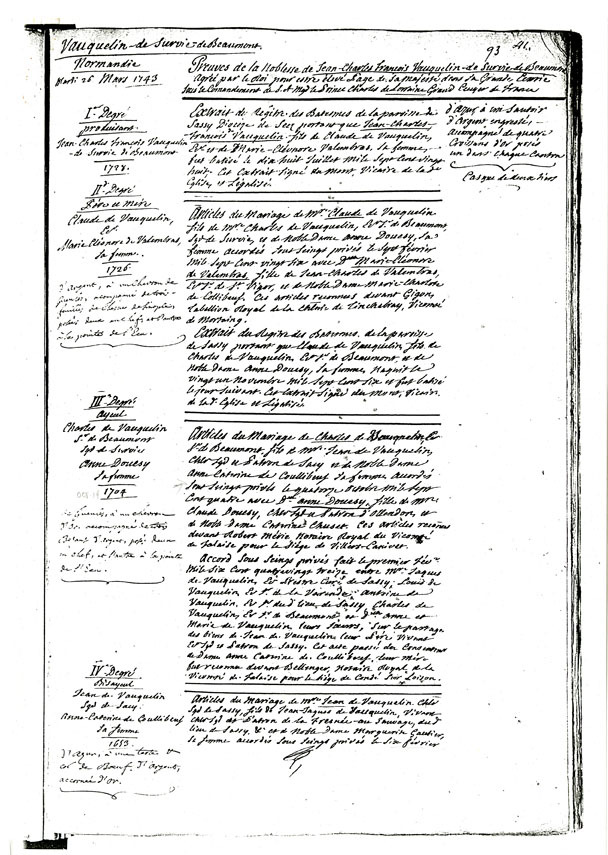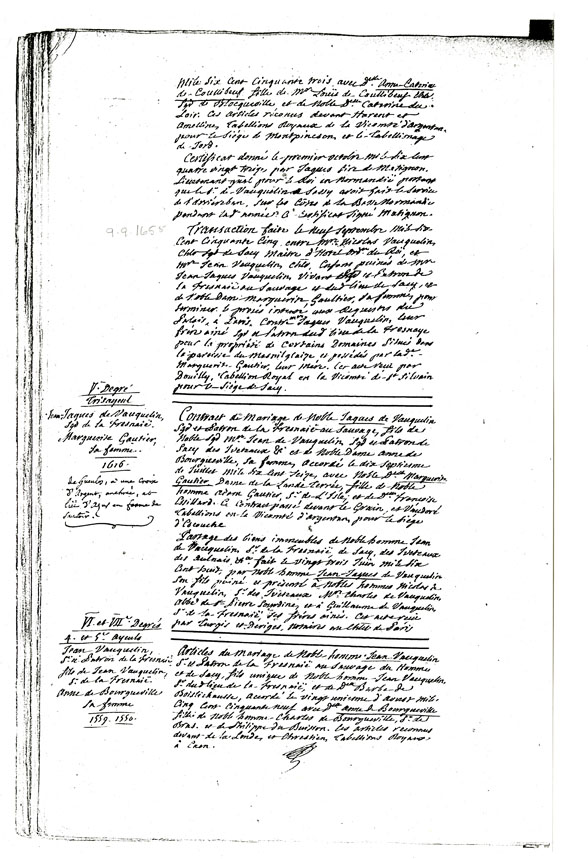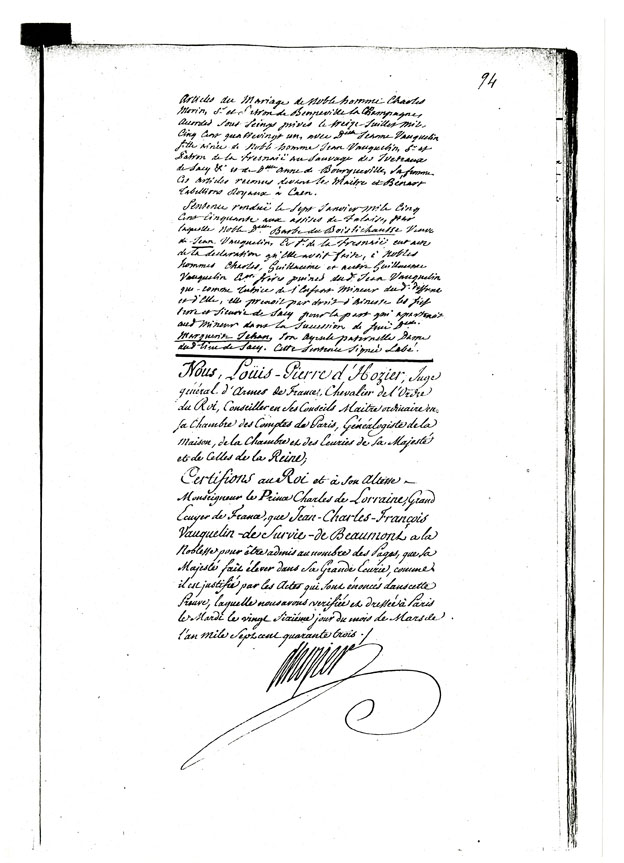 Processing genealogical papers can be something of an interesting challenge for archivists. For as much as these papers might tell of the history of a family, they sometimes speak volumes about a genealogist's research methods. We were lucky with the Vauclain papers in that the donor kept all of her files in good order. Folders were well-labeled and accurately reflected their contents. It was easy enough for Leah to transfer everything into proper housing, all the while maintaining the proper order of the records. And though her knowledge of French was limited, she was still able to create a detailed folder list, complete with titles of French works as needed, that is a valuable addition to the collection's overall finding aid.
Along with the first portion of the collection, which primarily consists of letters to Mrs. Samuel Matthews (Mary H. Canan) Vauclain Jr. from 1904 to 1909, the Vauclain family papers and genealogical research materials highlight notable local family and one person's work to further illuminate its past. It's a great collection for those researching the history of Samuel Matthew Vauclain Sr. and Jr., their work and families, as well as those interested in the process of genealogical research or the history of the Vauclains generally. Click the link below to go to the collection's finding aid.