With over 1,000 photographs, there was a wealth of topics that interested me as I digitized the Leonard Covello collection over the course of my internship. Leonard Covello (1887-1982) was an Italian immigrant who established and served as principal of the Benjamin Franklin High School in New York City. He is well known for his community centered school philosophy and his activism among the East Harlem neighborhood, especially with Italian and Puerto Rican immigrant groups. The Covello Photo Group serves as a portal to mid-century New York City architecture, street scenes of East Harlem, glimpses into the education system of the 1940's and 1950's, images relating to race and ethnicity just before the Civil Rights movement, and more.  What struck me the most, however, was the way I grew to form a relationship with the collection and how digitizing photos of strangers became not unlike my own hobby of digitizing family photos.
When I was given the task of digitizing this large collection this fall, I knew nothing of Leonard Covello or East Harlem. In fact what I knew of mid-century New York came entirely from the television program Mad Men. At the onset, I expected that this project would teach me about Covello. But as I worked, many faces became familiar to me and I grew to learn a great deal about figures from Covello's world. Here are my favorites: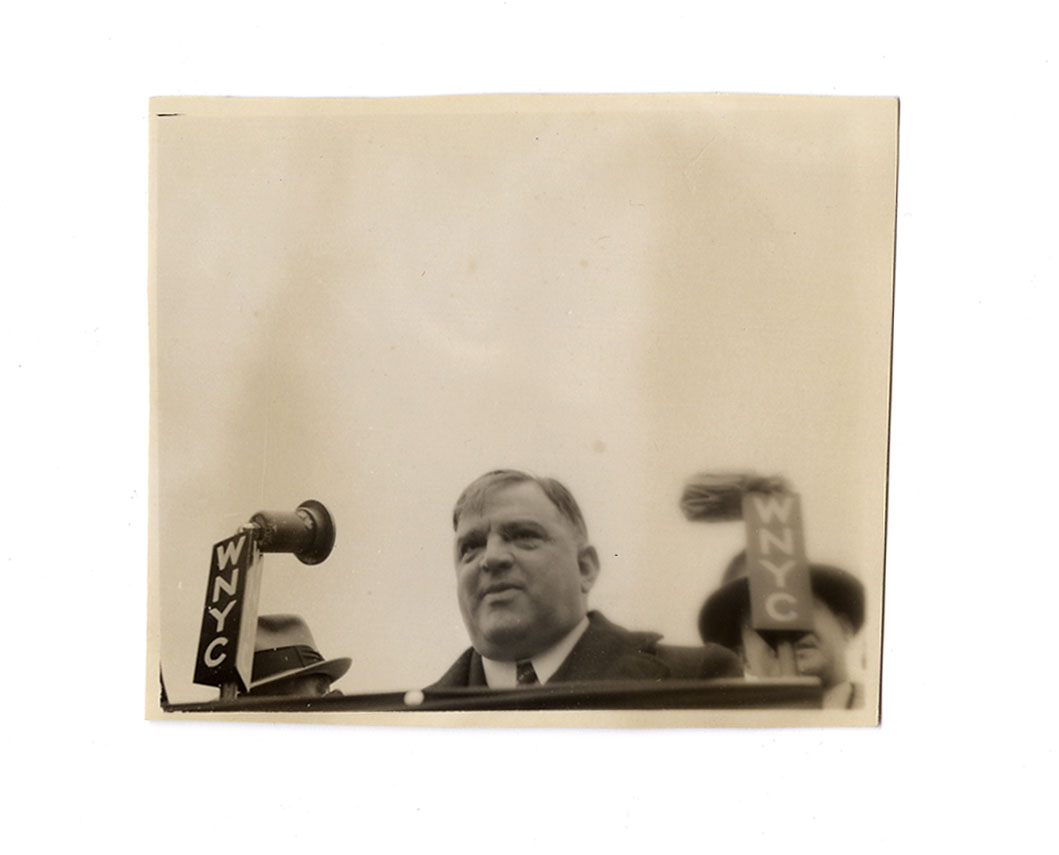 Fiorello La Guardia (1882-1947)
La Guardia is a great example of the Covello collection's domino effect. Midway through the project as I was browsing Wikipedia and reading entries related to East Harlem, I came across a face I was sure I had seen before within the collection. After comparing Covello's images to images on web, I was sure that La Guardia's was the face I had seen in photos of Benjamin Franklin High School's opening, graduation ceremonies, and parades! La Guardia (namesake of the airport) is primarily known for serving as New York's mayor from 1934-1945 and was  the first Italian-American to hold that office. La Guardia had early connections to East Harlem; the community elected him to Congress in 1922 and he served in that office until 1933.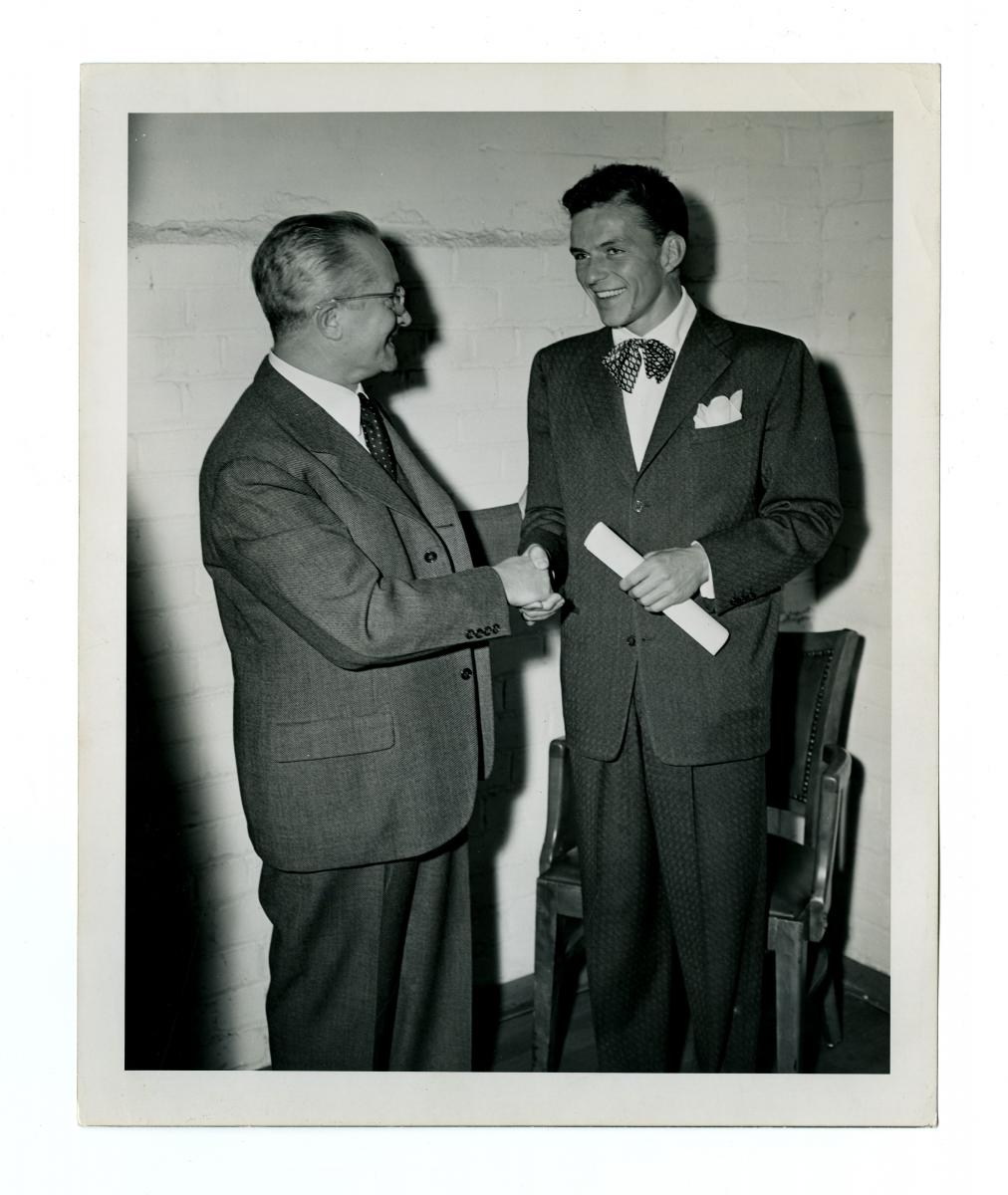 Frank Sinatra (1915-1988)
One of the more controversial moments during Covello's tenure as principal of Benjamin Franklin High School was a racial incident between students in 1945. The incident sparked sensationalized press reports, calling the event a "riot." Covello began a campaign to ease fears and reaffirm the school's commitment to integration. The finale of this campaign was a morning address and performance by Frank Sinatra, the most popular singer of the time, who sang "Aren't You Glad You're You?" to the students in attendance.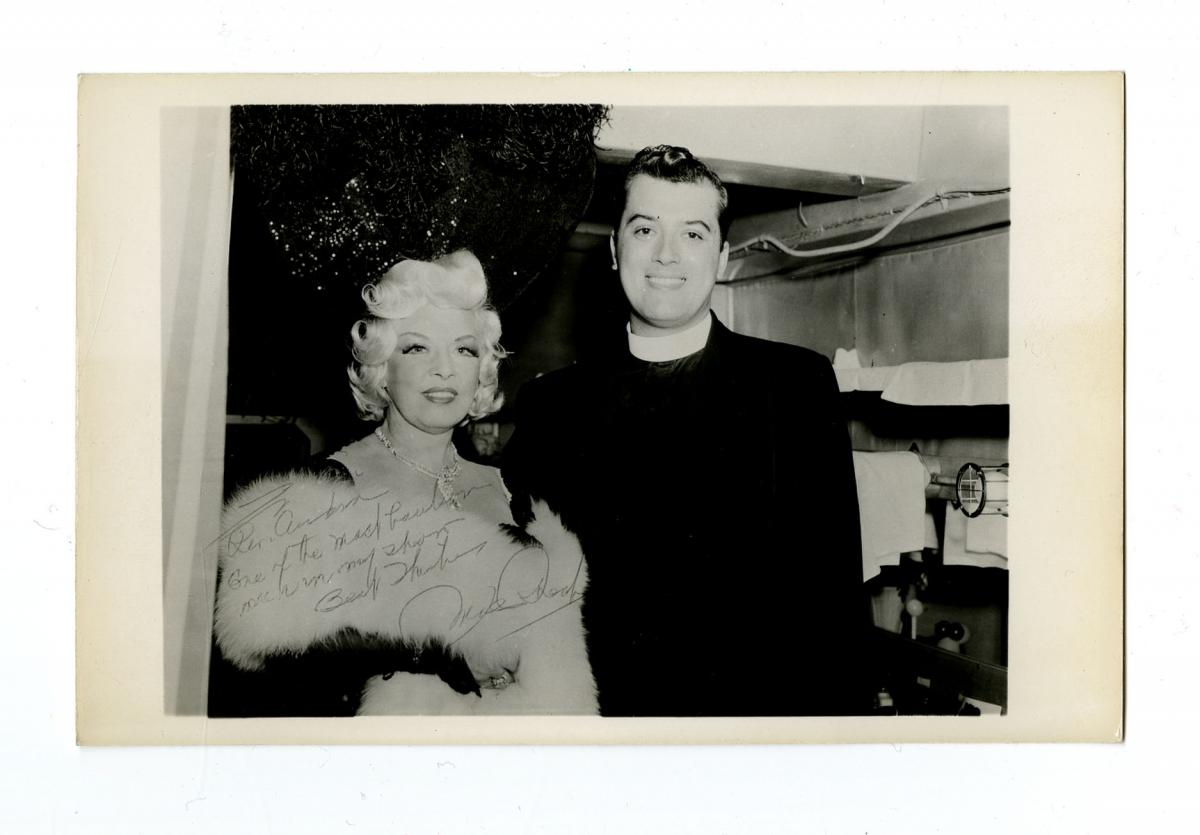 Mae West (1893-1980)
A double take was the only reaction I could think of when I came across an autographed photo of Mae West with a priest within the collection. An inscription on the back identifies the man as Reverend Andre Penachio and an image search of Ms. West's signature verified that it was indeed the legendary film and vaudeville actress. A New York Times article explained that West and Penachio had been good friends. He officiated her burial and campaigned for West to be commemorated  on a U.S. postage stamp. Fun trivia fact: Penachio himself appeared the 1972 film The Godfather.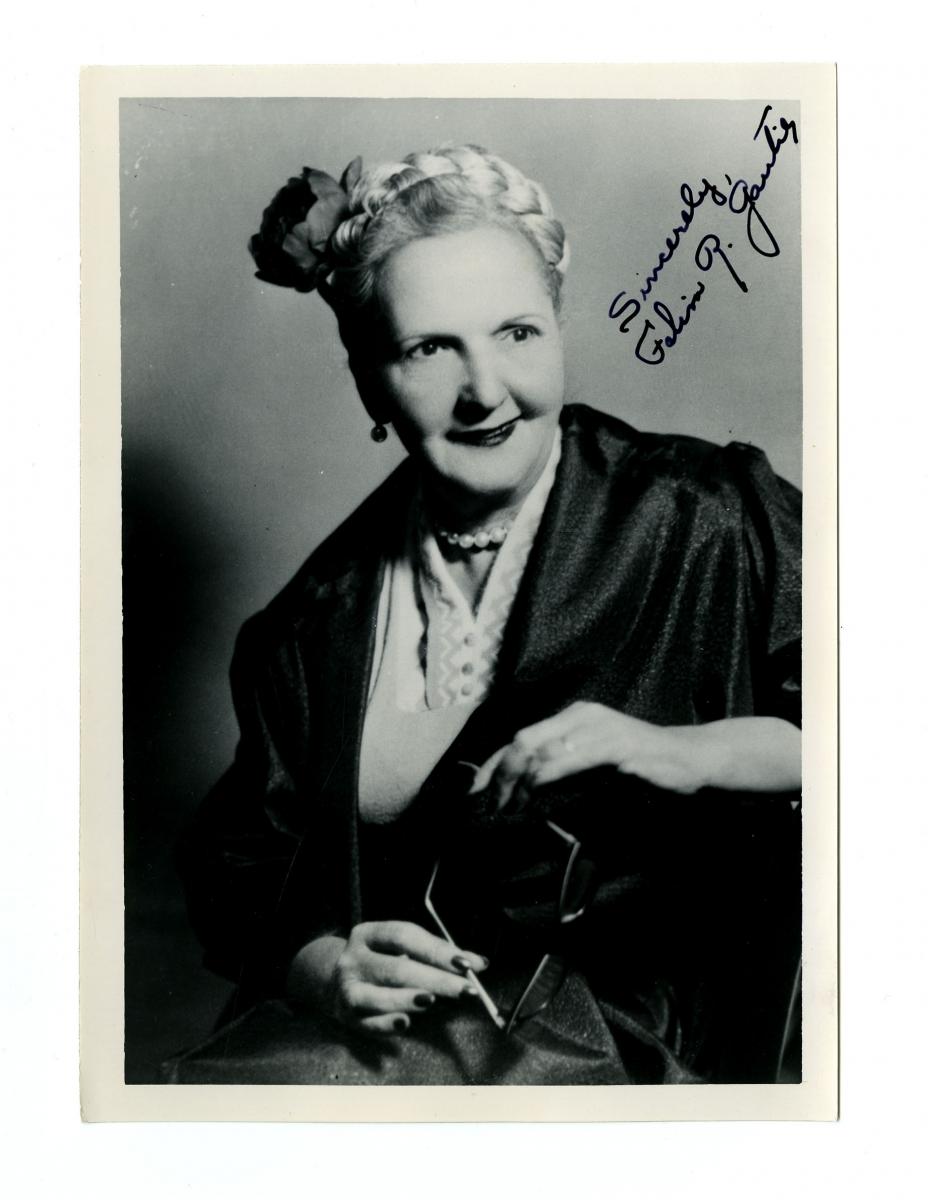 Felisa Rincón de Gautier (1897-1994)
A name I did not recognize appeared as a signature and on the back of several of Covello's photographs. With some digging, I found that the woman was Felisa Rincón de Gautier, mayor of San Juan, Puerto Rico from 1946-69. She was the first woman to be elected as mayor of an  American nation and worked with Covello on the Goodwill Ambassador program, sending New York City high school students to Puerto Rico for Christmas in 1959 and 1960.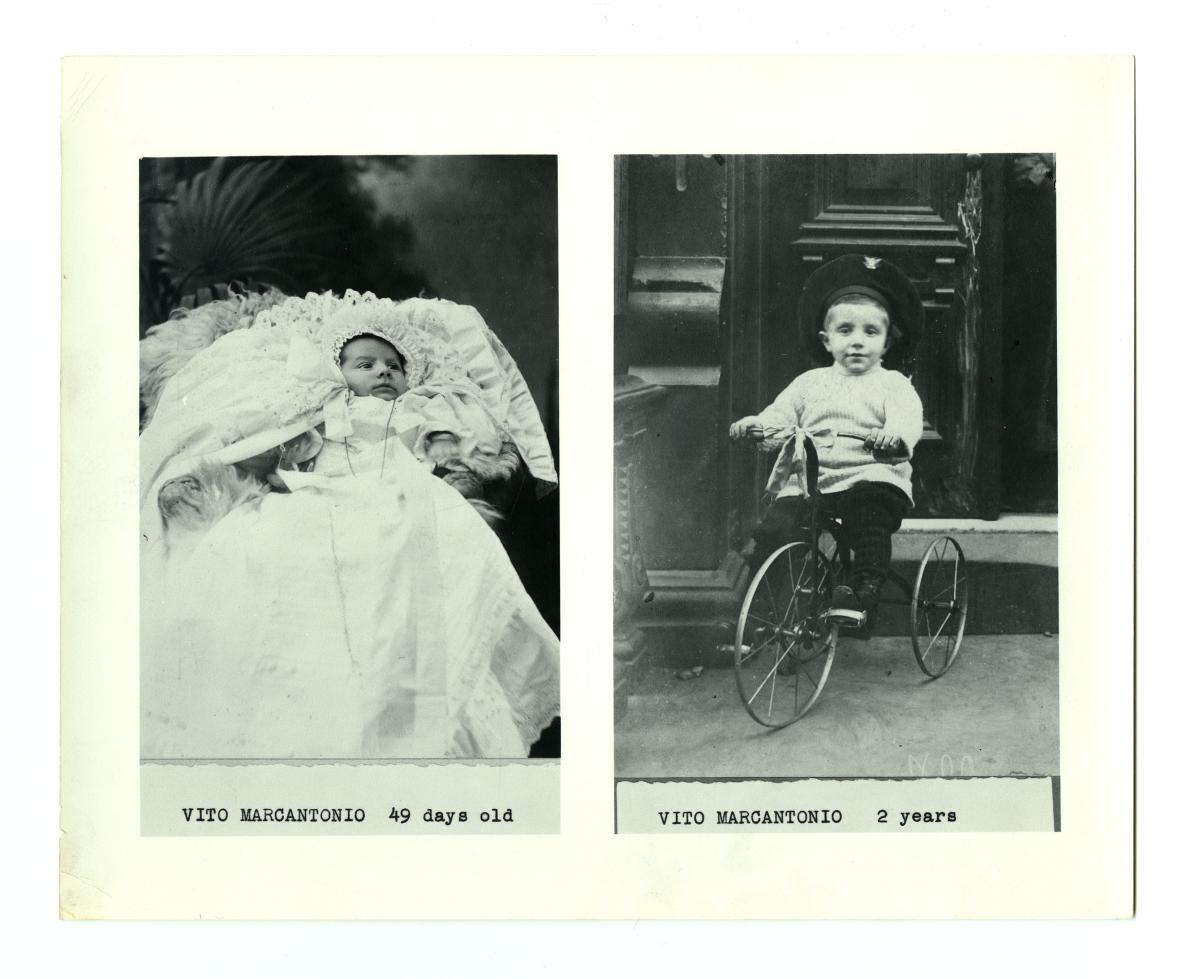 Vito Marcantonio (1902-1954)
The Covello collection contains an entire section of photographs of Vito Marcantonio, from an infant at 49 days old to his later years as an American Labor Party politician and New York Representative of the East Harlem district. He was one of the community leaders who helped Covello sort out the controversial racial incident that led Frank Sinatra to perform at Benjamin Franklin High School.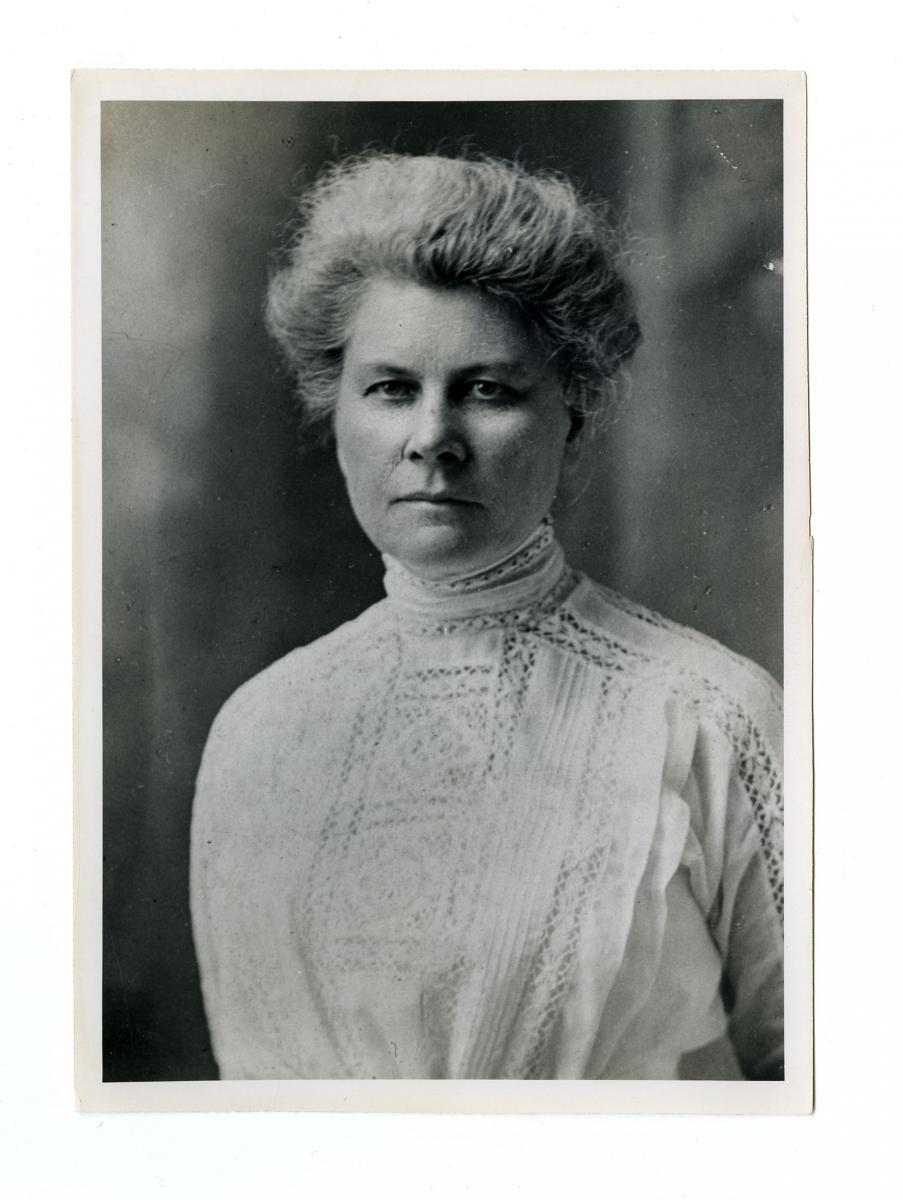 Anna C. Ruddy (b.1861)
The Covello Collection contains beautiful portraits of Anna C. Ruddy throughout her life. A Canadian missionary, Ruddy worked in East Harlem for eight years when she decided to establish a settlement house in 1898, offering children's programs, a nursery, Bible and citizenship classes, and classes in sewing, cooking, and carpentry. During Covello's lifetime, the settlement house was known as the Home Garden and later the La Guardia Memorial House. The collection contains photographs pertaining to the house, photos of Ruddy, and even a program and menu from a reunion dinner.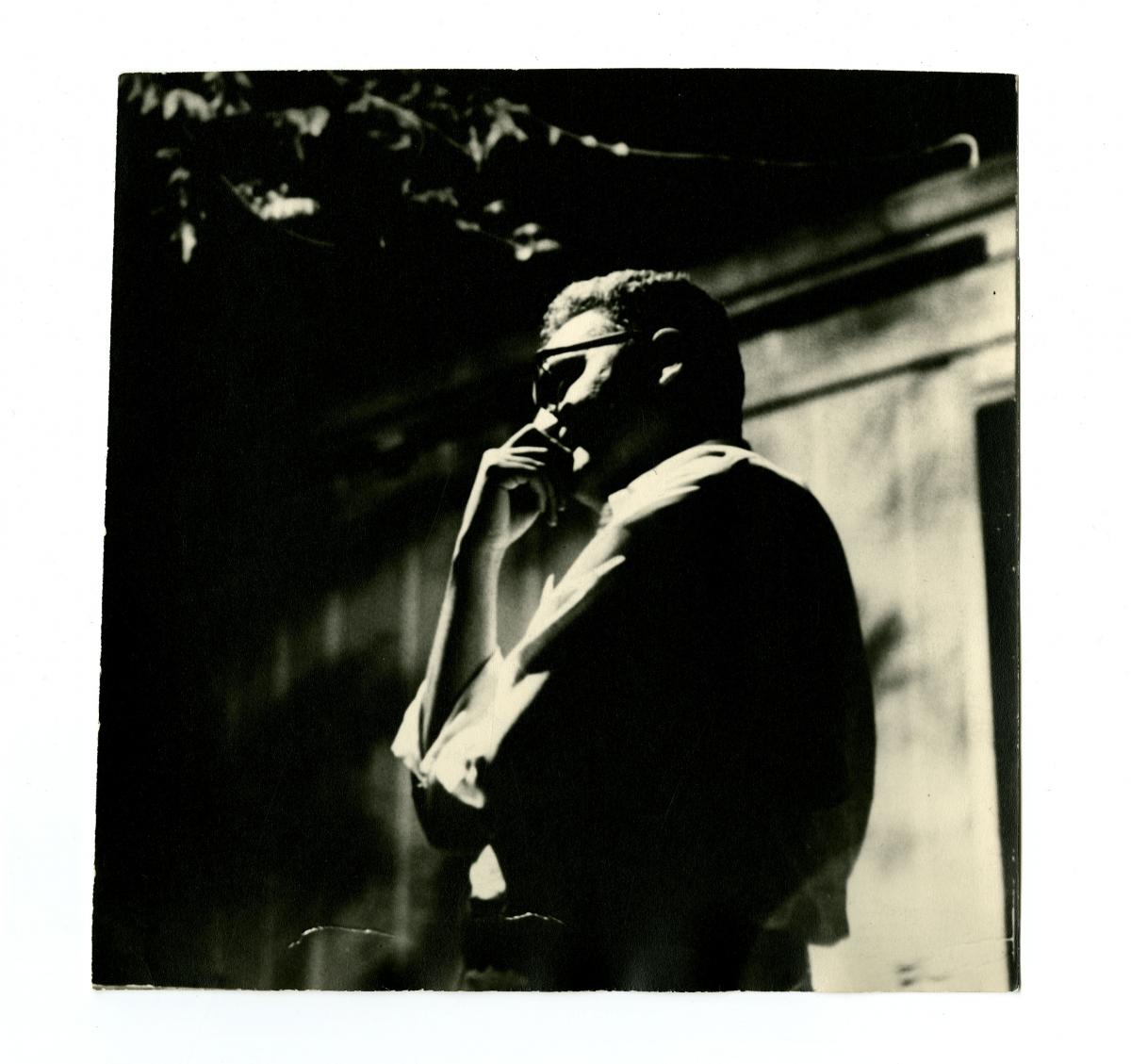 Joseph Monserrat (1921-2005)
Joseph Monserrat began as a student at Benjamin Franklin High School and mentee of Covello. He went on to direct the Migration Division of the Puerto Rican government where he collaborated with Covello on Migration Division projects. He also served as president of the Board of Education of New York from 1969-1970.
These faces became familiar to me throughout working on the collection, and it was a delight to see their names and faces pop up every now and again in different aspects of Covello's world. And just like personal family photos, sometimes one comes across a face that seems familiar but can't be found in memory. I found this photograph in the Portraits group just after the photo of Reverend Andre Penachio with Mae West. Do you recognize this couple? The Digital Collections team is dying to know!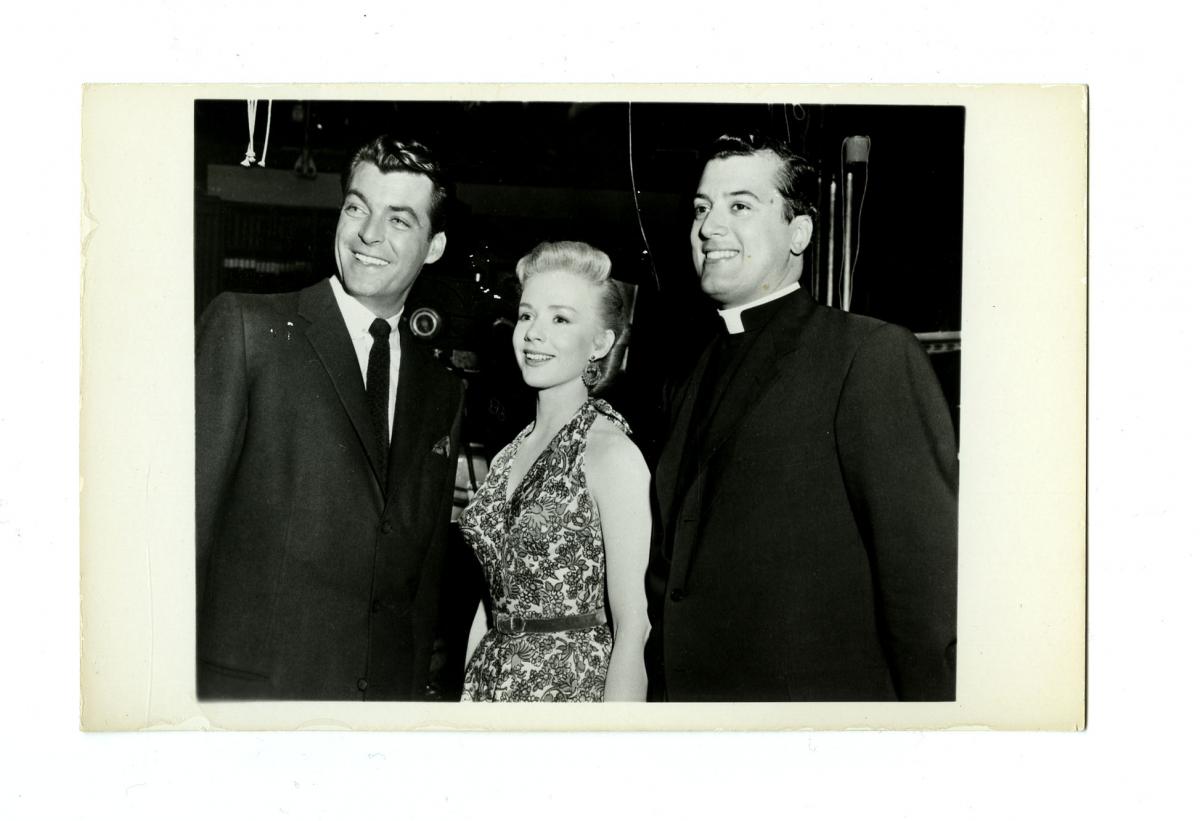 Please leave your suggestions in the comment section below.