The Wissahickon Valley Watershed Association (WVWA), based in eastern Montgomery County, Pennsylvania, is a non-profit land trust founded in 1957 to protect the quality and beauty of the Wissahickon Creek. WVWA stewards several historic buildings, including the Evans-Mumbower Mill, which it acquired in 1987. WVWA holds two small collections of archival materials related to the mill: Mumbower's Mill ledgers, 1851-1920, which document the operations of the grist mill while it was under the ownership of the Mumbower family; and Mumbower family papers, 1927-1950, consisting principally of a family photograph album and a binder on Mumbower family reunions.
Organization Logo: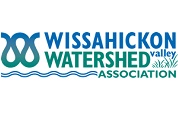 Small Archival Repository Partner:
Small Archival Repository
Mailing Address:
12 Morris Rd.
19002
Ambler
,
PA
Pennsylvania