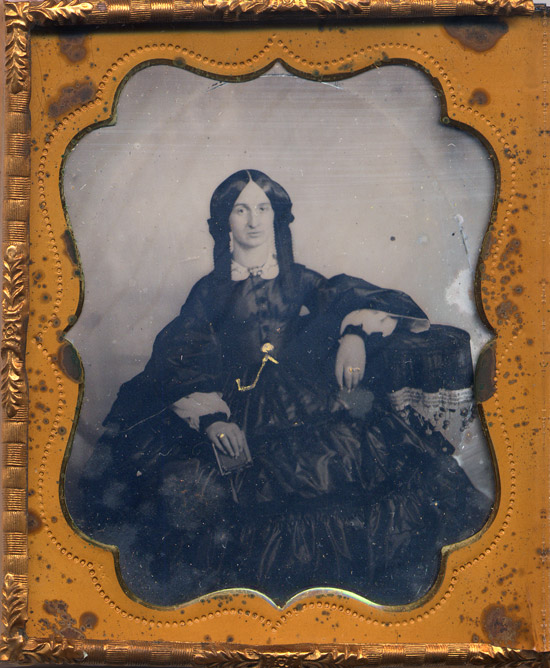 Hoop and skirt shapes changed to a more oval shape with the bulk to the back. Gored skirts and trains were introduced as sewing machines made this style possible. Bodices were short waisted, particularly in the latter half of the decade, to almost an empire waist, and were fastened in the front with buttons and two side darts. Shoulders were long and sloping, armscyes horizontal at the armpit. The bishop sleeve, gathered in a cuff, remained popular through 1862, but early 1860s styles included a wide bell shaped flared sleeve ending at mid-arm. Skirt-and-waists were worn with jackets, though older women stuck with one-piece dress styles. Mourning dress became codified and fashionable in 1867.
Above: Woman wearing a hoop skirt.
Below: Illustration of Douglas & Sherwood's new expansion skirt. Reproduction of a portion of page 454 of Godey's Lady's Book, Vol. 56, 1858.