HSP is pleased to announce the kickoff of Project AAC. Every month, a newly-donated collection will be selected. The preservation and cataloging for that collection will be entirely crowdfunded. Our Adopt-a-Collection program has helped preserve hundreds of manuscripts and other important historical documents – and now it's easier than ever to support HSP's great work!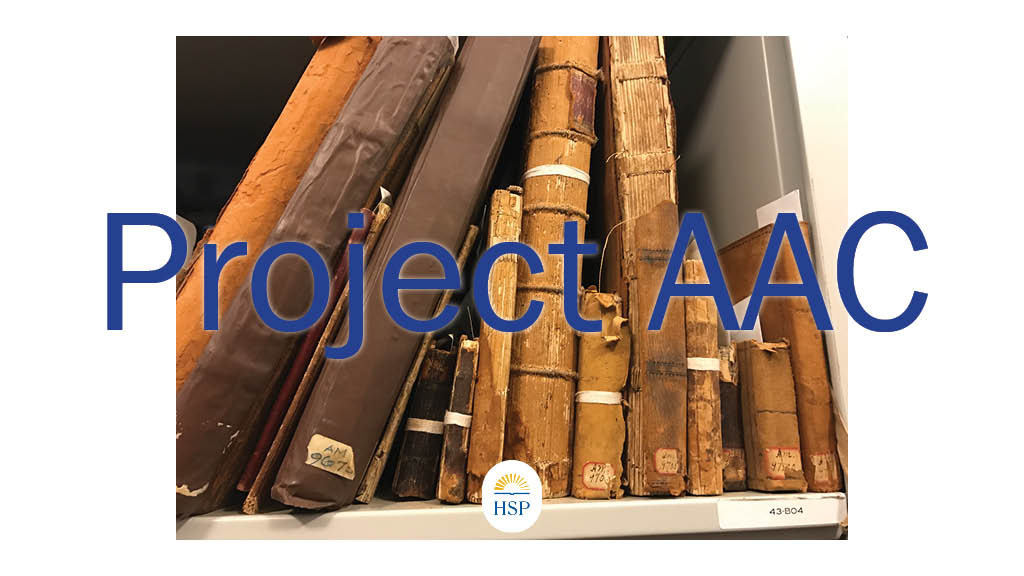 Crowdfunding makes it easy for everyone to help preserve a piece of history. With Project AAC, donors unlock special rewards and gain access to exclusive behind-the-scenes updates.
This month, Project AAC is focusing on a recent addition to our Austrian-American Society Collection. We have a fundraising goal of $400 and we need your help to reach it! When fully-funded we'll be able to re-house the collection and make it accessible to all.
Check out the rewards, find out more about Project AAC, and donate HERE.