Halloween is right around the corner, and to celebrate, the Historic Images, New Technologies (HINT) project has been posting a selection of the creepiest cartoons in our collections to the Historical Society of Pennsylvania's Tumblr blog. Click here, or on any of the image details below, to experience some of the CREEPIEST...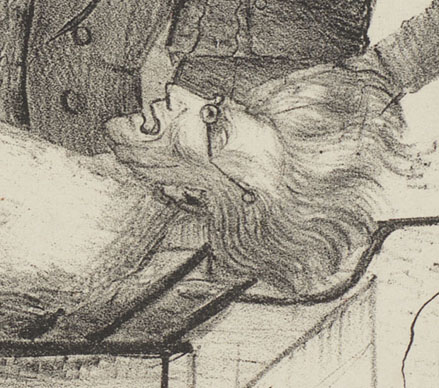 SPOOKIEST...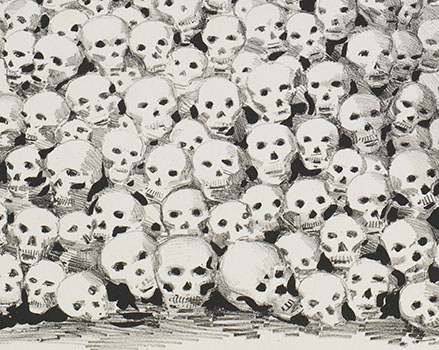 FREAKIEST...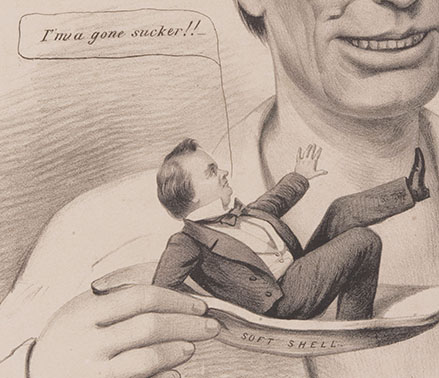 EERIEST...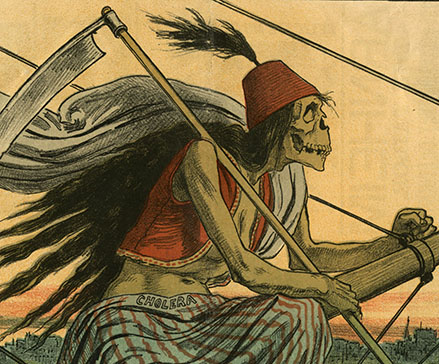 and MOST DOWNRIGHT DISTURBING cartoons we have to offer.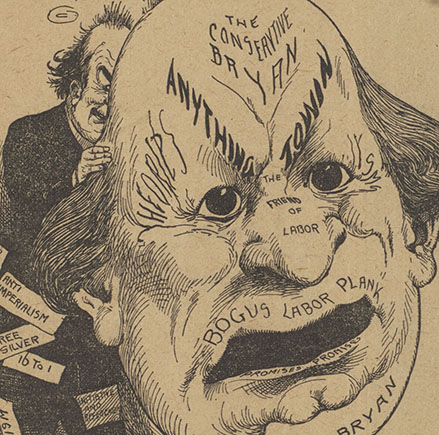 Happy Halloween, everybody!
Full versions of these cartoons can also be viewed on HSP's Digital Library:
The Political Barbecue (1834). Call number Bc 612 Pb232, in Historical Society of Pennsylvania medium graphics collection (V64)
An Available Candidate (New York: N. Currier, 1848). Call number Bb 612 Ac161, in Historical Society of Pennsylvania medium graphics collection (V64)
Honest Abe Taking Them on the Half Shell, by Louis Maurer (New York: Currier & Ives, 1860). Box 4, folder 4, Historical Society of Pennsylvania cartoons and caricatures collection (3133)
"The Kind of 'Assisted Emigrant' We Can Not Afford to Admit," by F. Graetz, in Puck, July 18, 1883. Box 5, folder 1, Balch Broadsides: Satirical Cartoons (PG278)
"A Hallowe'en Party. Nearly Time to Unmask, Willie," by Fred Morgan, in Philadelphia Inquirer, October 31, 1908. Box 2, folder 9, Historical Society of Pennsylvania cartoons and caricatures collection (3133)