Lucas Galante is the winter 2016 Bennington College intern at the Historical Society of Pennsylvania (HSP). Tune-in as he explores Philadelphia's music history on Fondly, PA as part of Memories & Melodies, HSP's multi-program series. 
---
Like any city, the social fabric of Philadelphia interweaves innumerable families, individuals, experiences, and cultural movements throughout more than 300 years. Yet Philadelphia's rich political and cultural past distinguishes it from many other cities, even those of comparable size and reputation. Its historical position as a cornerstone of the United States has given Philadelphia an energy and momentum, a resonance that has manifested in each aspect of the city's culture in unique ways.
Lesser known than its colonial contributions, a salient feature of Philadelphia's complex and layered culture is the city's music. The prominence and national significance of Philadelphia's songwriters, vocalists, composers, and musicians have reverberated throughout the three centuries of the city's history.
The Historical Society of Pennsylvania (HSP) holds materials documenting this musical past, revealing the interconnectedness of Philadelphia's music scene with other elements of the city's ongoing development and social structuring, and many interesting anecdotes besides.
The recorded history of music in Philadelphia began with the 1694 arrival of Johannes Kelpius and his small group of co-religionists. Kelpius and his followers played music on European instruments and sang original compositions, many of which survive in his personal journals held at HSP.
On the eve of the American Revolution, Philadelphia hosted its first public concert, held at the Freemason's Lodge. And not so long ago, in the mid 20th century, Philadelphia set the stage for a variety of well-known and well-loved Jazz clubs and musicians. In this as in other cultural contributions, Philadelphia has contributed not only to the cultural experience of its own denizens, but citizens nationwide.
Music's integral role in Philadelphia's history (and the role Philadelphia has played in the development of American music) cannot be sung in so few words. For those fascinated by the history of music as it developed alongside the city of Philadelphia, check out this sample of musical resources available at HSP:
Balch Institute Sheet Music Collection (#3141)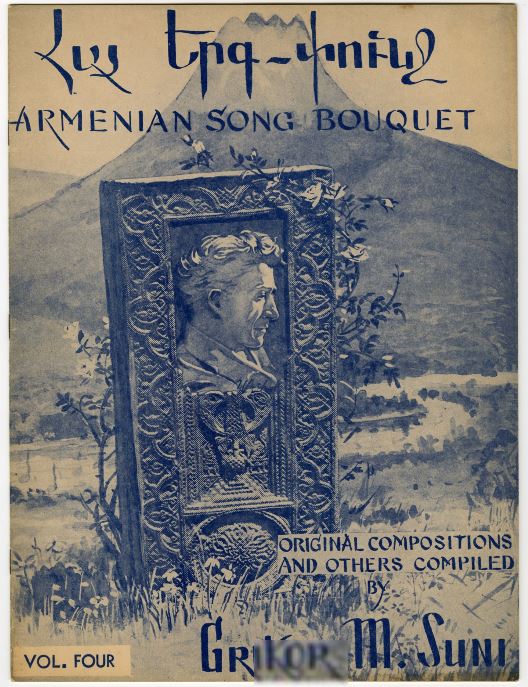 The Balch Institute for Ethnic Studies generously donated an abundance of resources to the HSP in 2002. The materials in the Balch collection contain information about a variety of ethnic groups. The Balch Institute Sheet Music Collection contains sheet music that has been produced by these groups, or, in some cases, like the minstrel songs it contains, with stereotypes of these groups in mind. Most of the music is African American, Jewish, Greek, Italian, Irish and Scandinavian.
HSP Collection of Academy of Music Programs, Playbills, and Scrapbooks (#3150)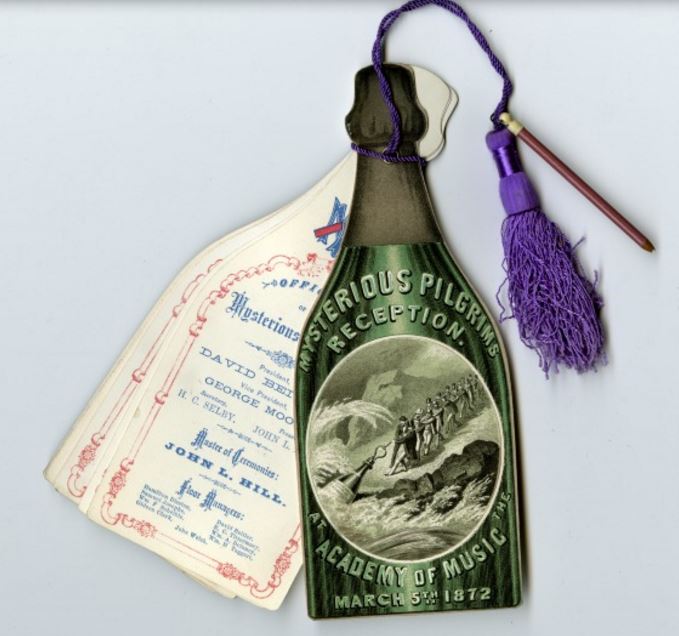 This enormous collection contains a variety of materials relating to shows at Philadelphia's Academy of music, from 1857 to 1972. Organizations represented in the collection include the Philadelphia Orchestra, the Pennsylvania Ballet, Philadelphian opera companies and other companies from out-of-state. Not strictly limited to music, this collection also has a variety of interdisciplinary resources, with examples of contemporary visual art styles present in flyers from each time period in the collection, and advertisements for events held at the Academy of Music performance hall, including political rallies and public lectures. See its database listing for a more comprehensive description.
HSP Playbill Collection (#3131)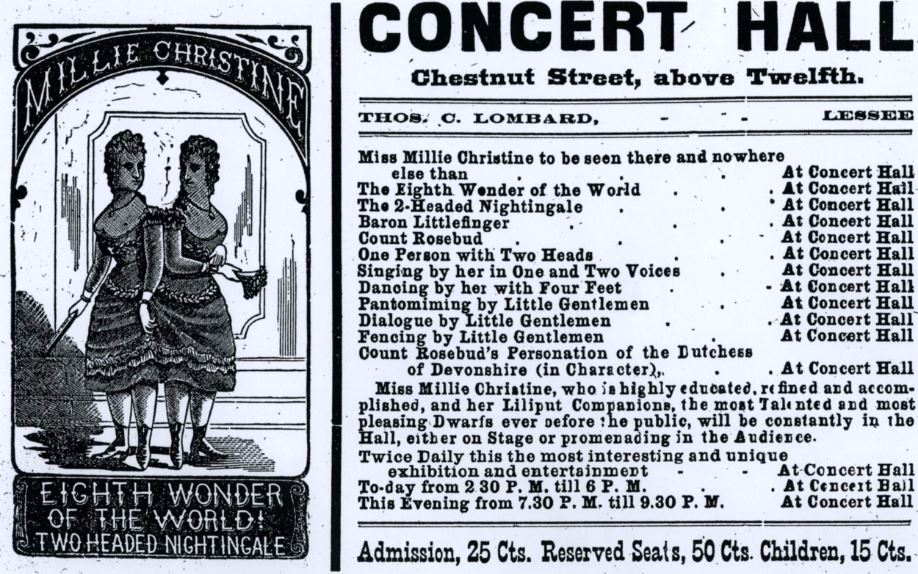 The HSP Playbill Collection, approaching the Academy of Music program collection in size, contains 53 feet of playbills and programs from a number of theaters and music halls in Philadelphia, and elsewhere. Though its primary focus is on play performances, the collection contains assorted information and records on musical events from 1754-1989.
HSP Music Collection (#0948)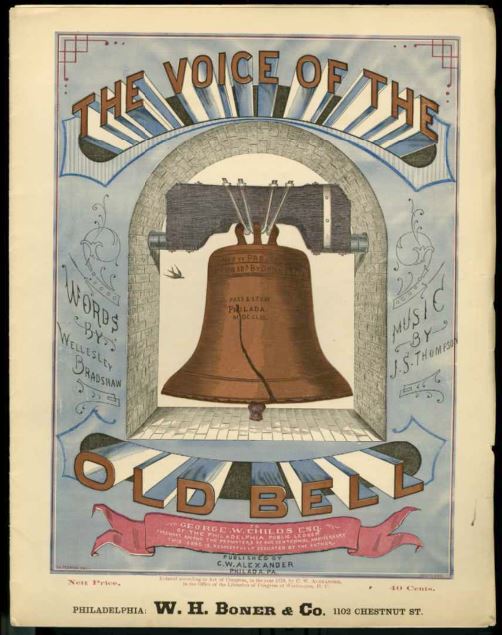 The HSP Music collection is a great opportunity to get a comprehensive look at the musical tastes of previous centuries. The collection consists primarily of sheet music from the 19th century, though earlier parts of the 20th century are represented as well. It contains a number of musical programs, too, from the Opera House of Philadelphia and the Robin Hood Dell, scrapbooks, and a large, 7-volume manuscript of "Grand Opera in Philadelphia," by John Curtis.
Charles Kelly Collection of Orchestra Related Materials (#D0182)
The Charles Kelly Collection is small compared to some of HSP's larger collections, but in contrast to their sometimes daunting expanses, the CKC is a concise gem of a resource. It has mid-20th century programs from the Philadelphia Orchestra, the Philadelphia Lyric Opera, the New York Philharmonic, and Carnegie Hall. There are several smaller treats tucked in with these programs: see the database entry to learn more about them.
Miscellaneous Philadelphia Programs and Music Books
This small, yet rich collection contains programs dating 1886-1889 for the Academy of Music, the Chestnut street Opera house, a music hall in Norristown, Pennsylvania, the Grand Opera House at Broad Street and Montgomery Avenue and the Chestnut Street Theater. It also has several music books from 1896, and a music book titled "Peace," which was produced by John Wanamaker to celebrate the end of WWI.
Johannes Kelpius collection of German Hymns (#Am.088)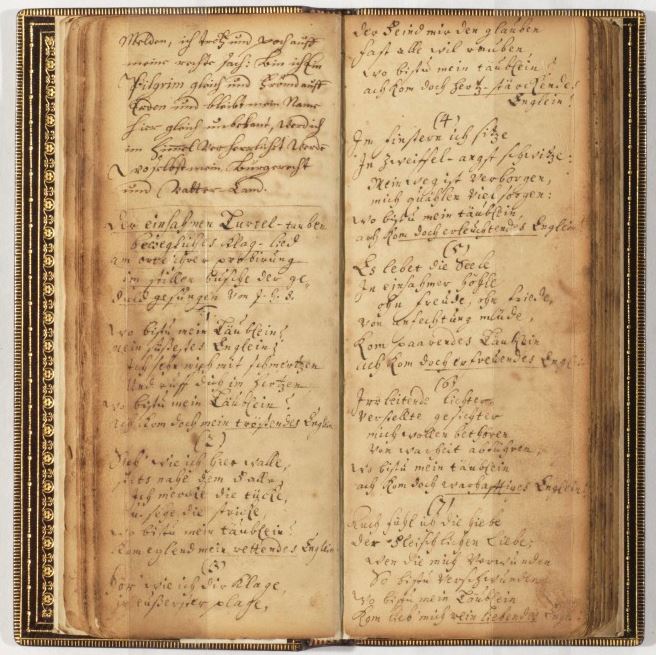 This single-volume collection contains a book of hymns authored by the previously-mentioned Johannes Kelpius, and some of his friends. It is just one of the fascinating resources about Johannes Kelpius held by the HSP: his name yields a variety of interesting results in the HSP database, including an portrait of him executed by Christopher Witt, believed to be the oldest oil portrait completed in the New World.
Historical Society of Pennsylvania Theater Poster Collection (#V06)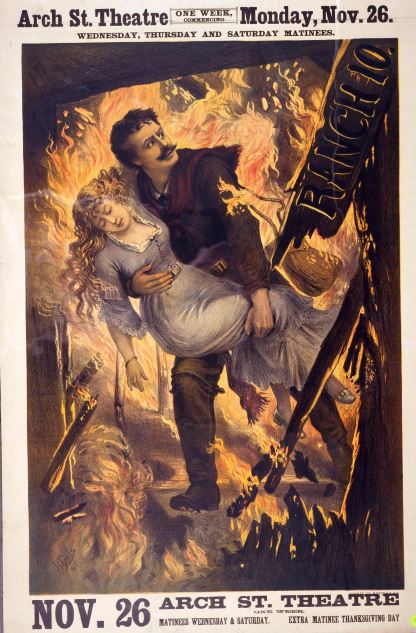 This impressive collection contains over 1300 posters for a variety of shows, musical and theatrical, in Philadelphia and elsewhere from mid-to-late-19th century, with a few from the early 20th. The types of shows advertised are minstrel, wild west, operas, burlesques, comedies, circuses and plays: but there are others, too. It is a fantastic resource for anyone looking to visually represent American entertainment culture from this era.