Since the conservation team started the Bank of North America project at the end of November, the most noticeable change or difference would be the empty shelves in the vault where the collections have been placed. But this is just the first step,as the photos below will show.
As we have been moving the collection to the stacks on the 4th floor, we have photographed each volume to document its original condition and features before we apply any conservation treatment. Among the photographed volumes, we have started rebinding those books that are most deteriorated. So far we have used two binding structures: Split Board Binding with inside cloth hinge to reattach the original boards and Bradel Binding to recase books with missing covers.
In this post, I would like to share how we have rebound and reattached the original boards using newly created inside cloth hinges. This cloth hinge is attached to the new endsheets of the text block and the other edge is pasted down under partially lifted cover material. This technique is considered to be suitable for books bound in leather and with tight joint or hollow-back structures and is a less invasive method than many others.

After cleaning and mending pages and guarding each section, the new endsheets are created with the cloth flaps attached. This cloth flap is going to be the hinge that will attach the text block to the original covers.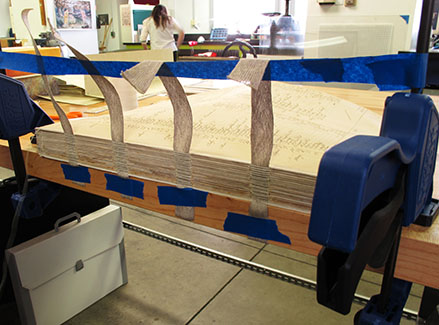 The text block is being sewn on the cotton tapes.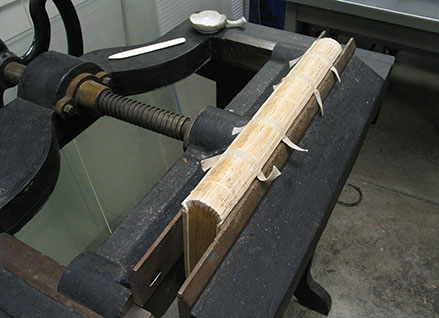 The sewn text block is being rounded and lined with layers of paper.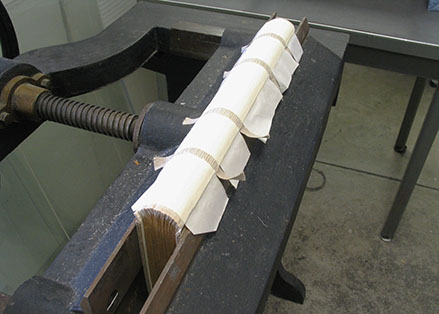 Layers of cotton flaps will become hinges as well.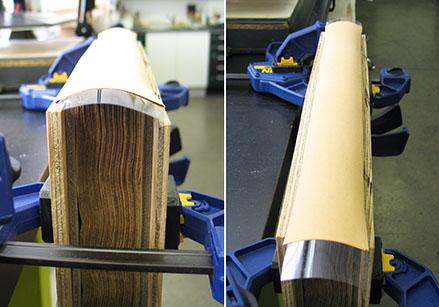 To create the new spine, a new paper hollow tube is attached to the lined spine.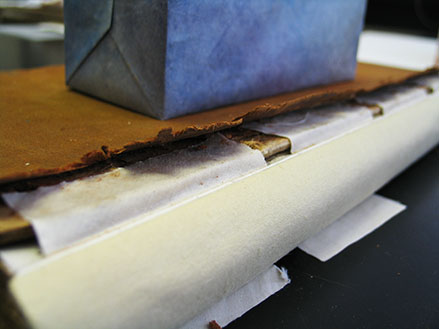 The outer cloth hinges are being pasted down under the lifted leather.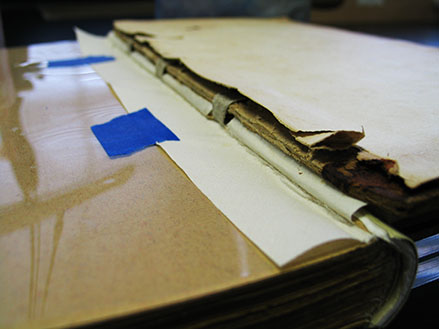 The sewing tapes are pasted down under the lifted cover material inside of the cover.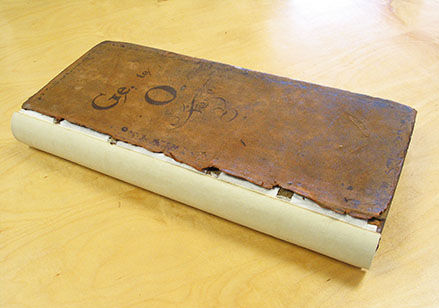 New spine and original covers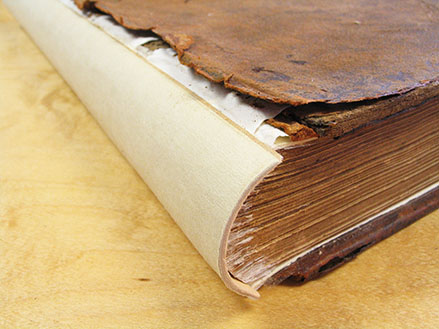 The original covers are reattached to the rebound text block.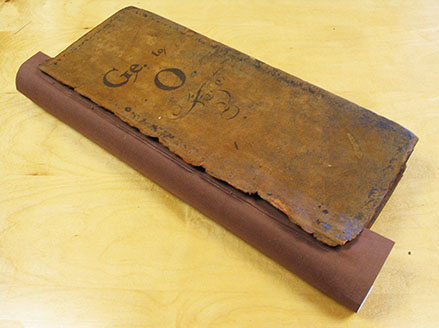 The new spine is being covered with book cloth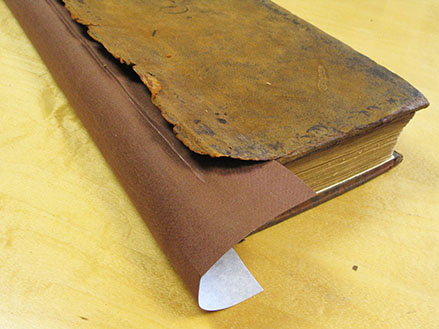 The new spine is being covered with book cloth (detail view).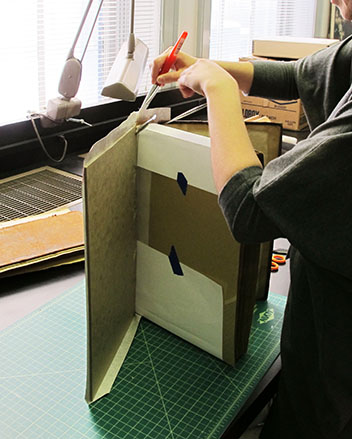 The head and tail of the spine are being turned in to cover up the whole spine.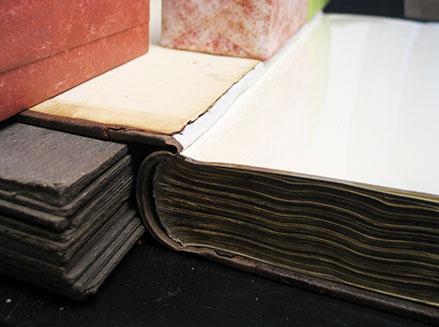 The inner cotton hinge is being pasted down under the original cover material of the inside of the cover.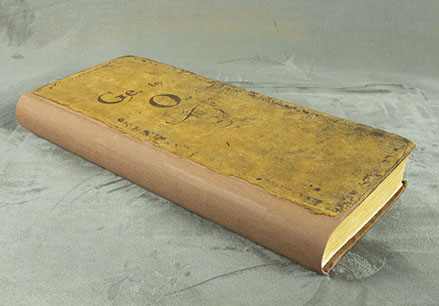 Completed!
Below is another example of split board (inside cloth hinge) binding. This volume has a missing front cover, so a new front cover was created and reattached to the text block with the original back cover.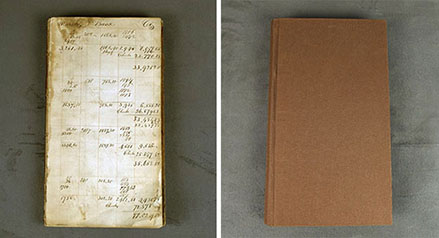 Missing cover and new front cover (before and after)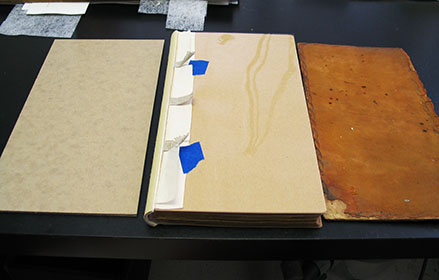 The new front cover (left) and original cover (right) are ready to be attached.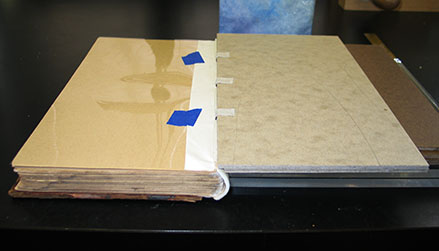 The new board for the front cover is being attached to the text block.
The new spine and the new front cover board are all covered with a large piece of book cloth.
More images of before and after treatments can be found on flickr photo stream.