Often thought of as the last bastions of hush, libraries are louder than one might have heard. So tune in and listen closely to Philadelphia's 300-plus-year musical legacy.
Forsaking it in their religious services and sneering at it in their private lives, the Quaker founders of Philadelphia were a decidedly unmusical bunch. Fortunately for future ears, other religious and ethnic groups were counted among the city's early settlers, many with active musical traditions - and instruments - in tow.
The mystic Johannes Kelpius and his small band of pietist pilgrims developed a sophisticated musical practice while living alone in the woods along the Wissahickon Creek near Germantown. These German immigrants provided the music for the dedication of Gloria Dei, "Old Swedes," Church on July 2, 1700, the earliest documented musical performance in Philadelphia.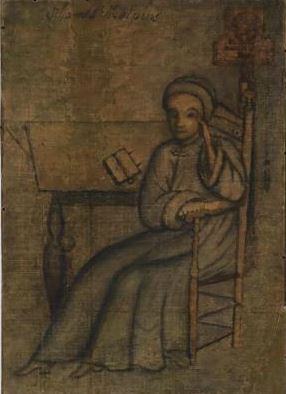 Portrait of Johannes Kelpius by Dr. Christopher Witt circa 1705
Francis Johnson, a Philadelphia-born bugle and violin virtuoso, published in 1817 his Collection of New Cotillions, the first compositions published by an African American, and Johnson soon became the first American - black or white - to lead a musical ensemble on a European tour.
The musical contributions of members of Philadelphia's ethnic and immigrant communities continued into the 19th century, with its own market for sheet music developing in the 1830s. In the absence of recorded music and earbuds, popular tunes known as parlor songs were written for amateur musicians and performed in the homes of their family and friends.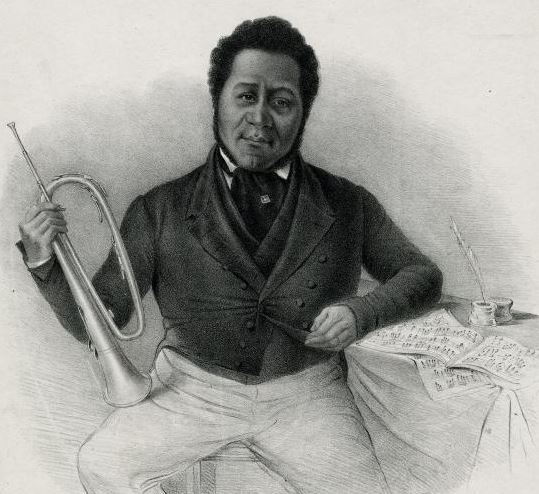 1846 Portrait (lithograph from a daguerreotype) of Francis "Frank" Johnson (1792-1844)
For many aspiring composers, vocalists, and musicians in antebellum Philadelphia, these parlor songs served not only as entertainment but as a means to conserve cultural traditions in their adopted country. The Balch ethnic sheet music collection contains hundreds of these songbooks and other sheet music dating from the 1820s through the 1960s, and was recently processed (archivalspeak for organizing and inventorying the materials) by HSP's archivists.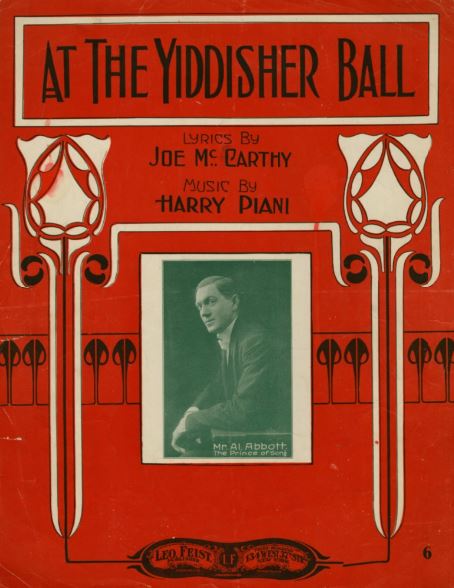 At The Yiddisher Ball circa 1912
A kaleidoscope of languages is represented in the spirituals, folk songs, traditional anthems, ballads, and other popular tunes written by and for the city's Jewish, Greek, Italian, Irish, Swedish, and other ethnic and immigrant communities. Caches of sheet music also tell the stories of Philadelphia's Hawaiian, Romanian, Russian, Slovak, Scottish, and other groups underrepresented in other cultural repositories.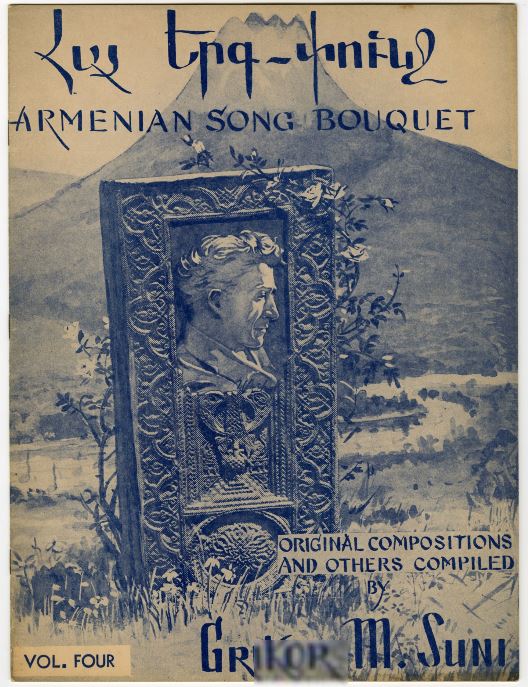 Hay erg-punchʻ -- Armenian Song Bouquet circa 1940
Until a 2002 merger with HSP, the materials in the Balch sheet music collection were held by the Balch Institute for Ethnic Studies, one of the nation's premier research centers for American immigrant and ethnic experiences. HSP now oversees the care and use of the Balch materials, allowing the library to give a full-throated voice to the history of all Philadelphians.
"Get loud" is perhaps the advice least expected to leave a librarian's lips. But the scores of sheet music sitting silent on the shelves are inviting the public to do just that, to turn up the volume on a segment of Philadelphia's musical legacy long muted.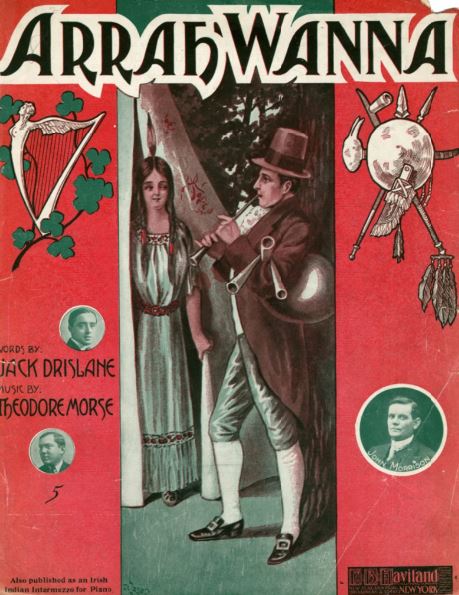 Arrah Wanna: An Irish Indian Matrimonial Venture circa 1906
HSP's latest document display features documents from more than three centuries of Philadelphia's music history, including several items from the Balch ethnic sheet music collection. Free and open to the public through March 11.
Join HSP for the remaining three programs in the four-part Memories & Melodies series. Register for two and get the third program free.
This article originally appeared in the February 21, 2016, Currents section of the Philadelphia Inquirer as part of HSP's weekly series, Memory Stream.