Erin DeFord is currently an intern in HSP's Digital Center for Americana (DCA).  As part of her Digital Collections and Humanities Internship, Erin recently digitized The Mrs. Stacy B. Lloyd papers on the American Red Cross's Allied Prisoners of War Food Packing Service (Collection 3467).  Read Erin's thoughts on the collection and check out more images in HSP's Digital Library:
During World War II, Philadelphia set the precedence in helping allied prisoners of war in Germany and Japan. Philadelphia was the home of the nation's first American Red Cross Allied Prisoner's of War Food Packing Plant, which was located on 30th and Allegheny Avenue.
Mrs. Stacy B. Lloyd, Eleanor, was a native of Ardmore, Pennsylvania and served the director of the plant from 1943 until the end of the war in 1945. In 1944, Mrs. Lloyd received the Gimbel Award for "America's outstanding woman" in recognition on her contributions to the war effort.
The Mrs. Stacy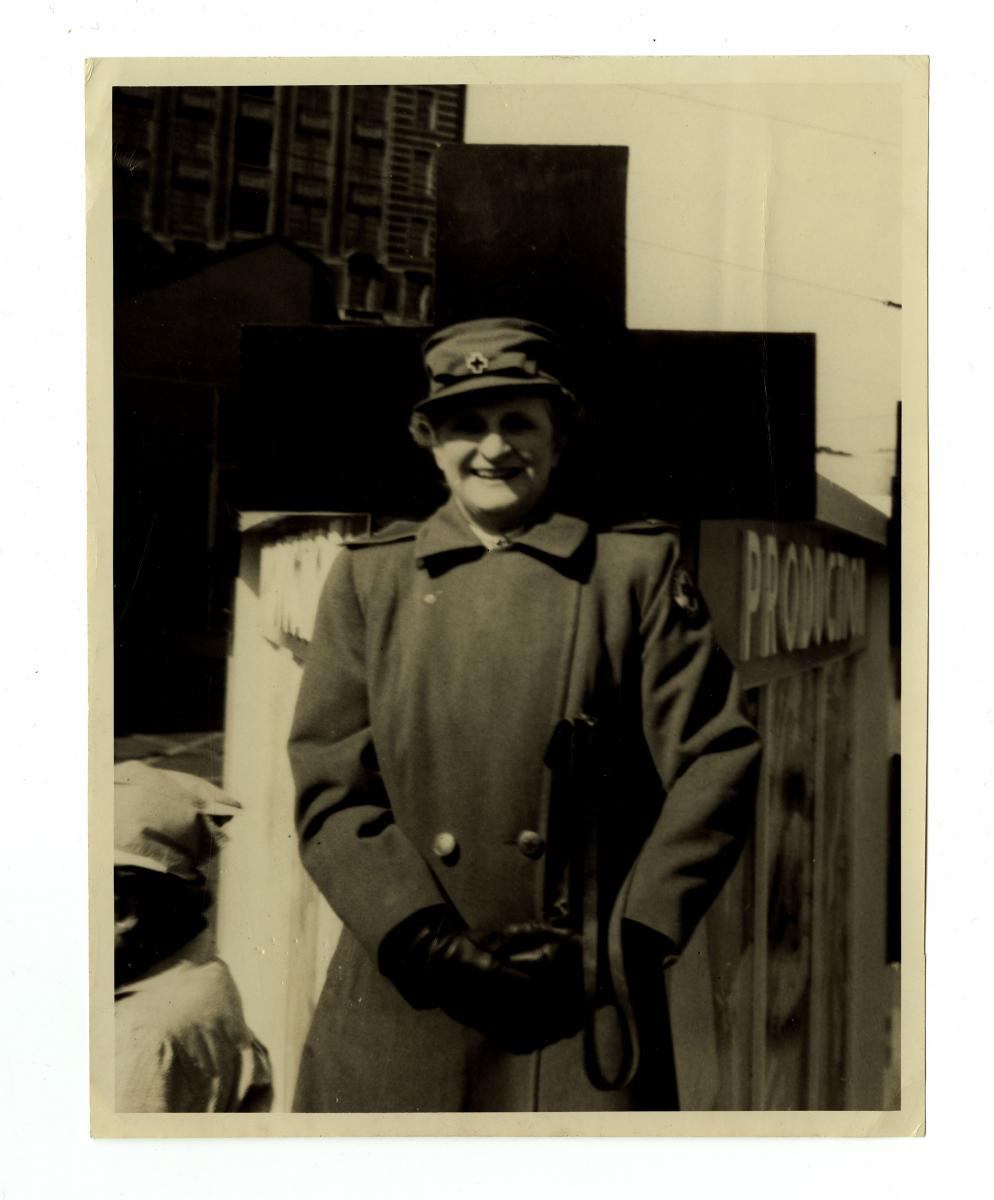 B. Lloyd papers on the American Red Cross's Allied Prisoners of War Food Packing Service (Collection 3467) contains letters and notes made by Mrs. Lloyd, notes received from prisoners of war, photographs, and newspaper clippings collected by Mrs. Lloyd.
What surprised me most when digitizing this collection is the organization and precision of the workers at the packing plant.  For example: about 12,000 boxes were packed each day, the boxes weighed 11 pounds, and had 16 articles in them (positioned the same in each box).  By August 1943 the millionth box had been sent out from Philadelphia.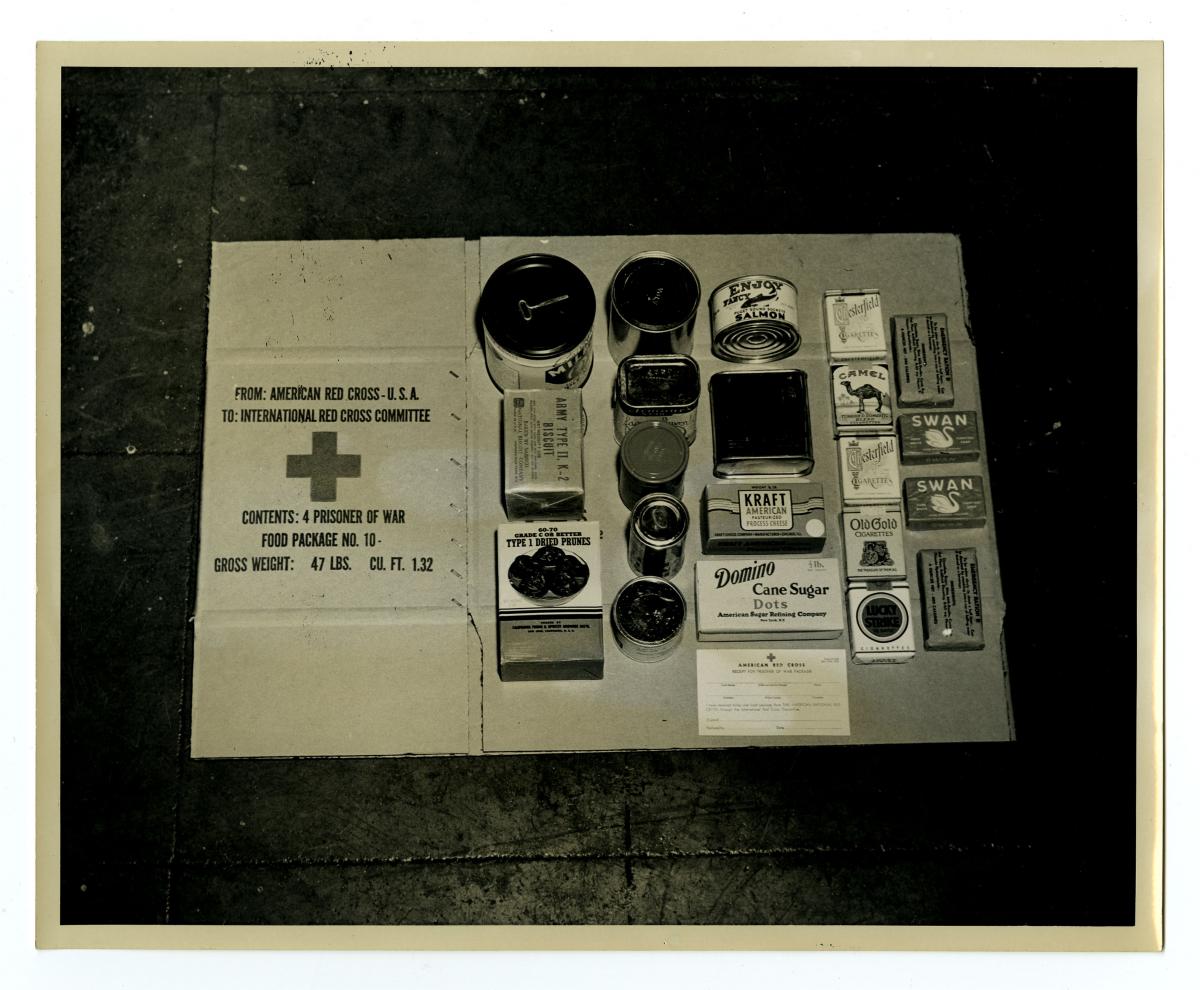 The boxes contained powdered milk, prunes, canned corned beef, chocolate, biscuits, can of liver paste, Nescafe, tin of salmon, tins of orange concentrate, pressed ham, cheese, oleomargarine, sugar, soap, and cigarettes. 
When they could, prisoners of war wrote to the women at the packing plant thanking them for their efforts and even gave some of their pay as a donation to the Red Cross. 
Life for the prisoners varied depending on what prisoner of war camp they were at.   Sadly, not much communication was allowed between the United States and camps located in the Pacific.  However, here is an interesting picture of a play some prisoners of war enacted while held in Germany.
This was a great collection to do as my first digitization project because I got to work with a time period in which I was familiar, but with an organization that is so large and complex it would be difficult to not learn something new.  Mrs. Stacy B. Lloyd played a pivotal role in the Red Cross and Philadelphia during World War II.  Please browse the rest of her collection in HSP's Digital Library to discover the nature of prisoner of war camps in Germany and Japan during World War II.