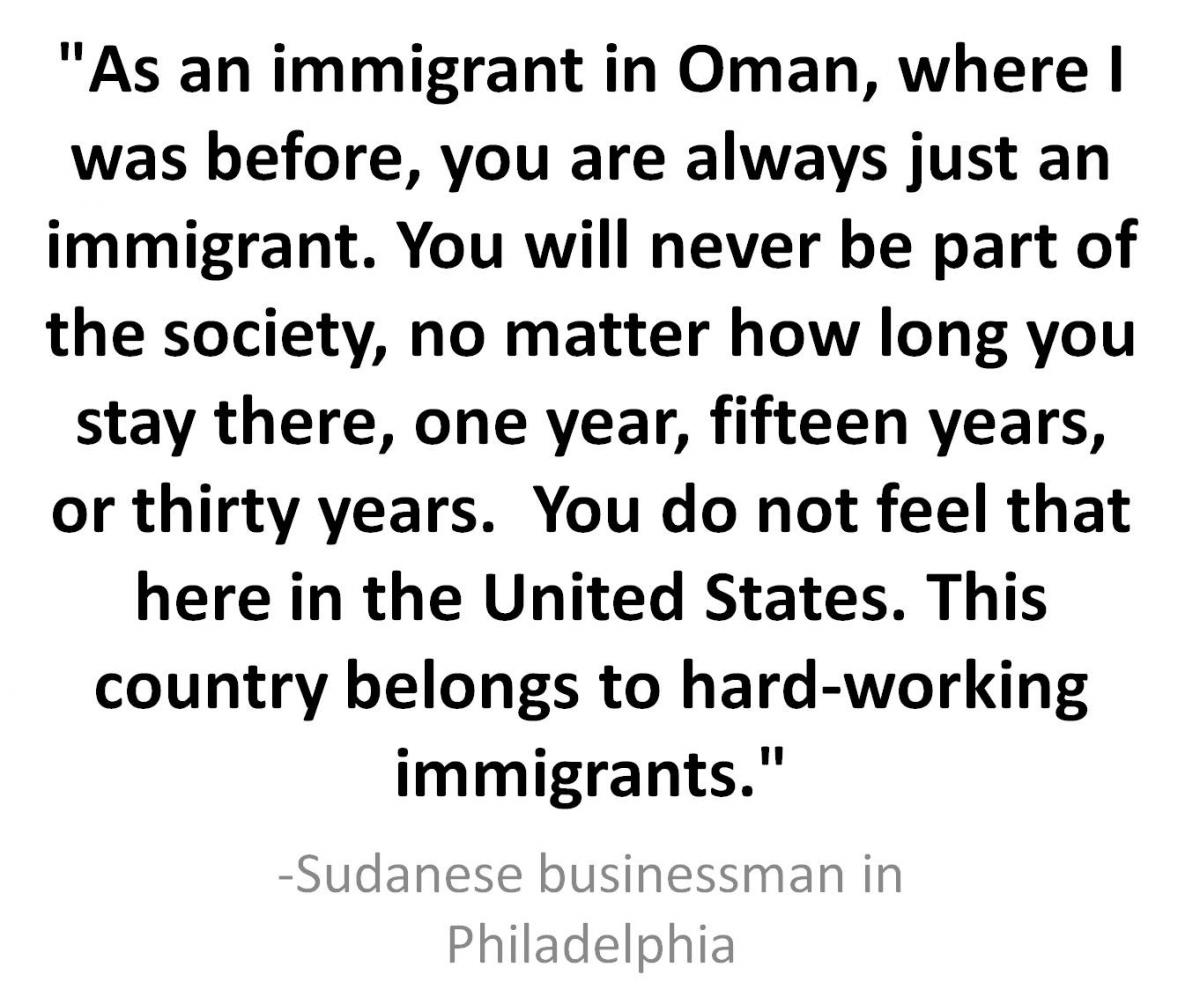 Community relationships for Africans in the U.S. increasingly extend to other members of the Black diaspora including African American and Afro-Caribbean communities. This extension fosters new cultural collaboration and social dialogue. Other African immigrants forge alliances with the larger Philadelphia community and make their mark on the city scene.
In the last decade, successful collaborations have emerged between members of African American and African immigrant communities. At Odunde, an annual Yoruba celebration recreated by African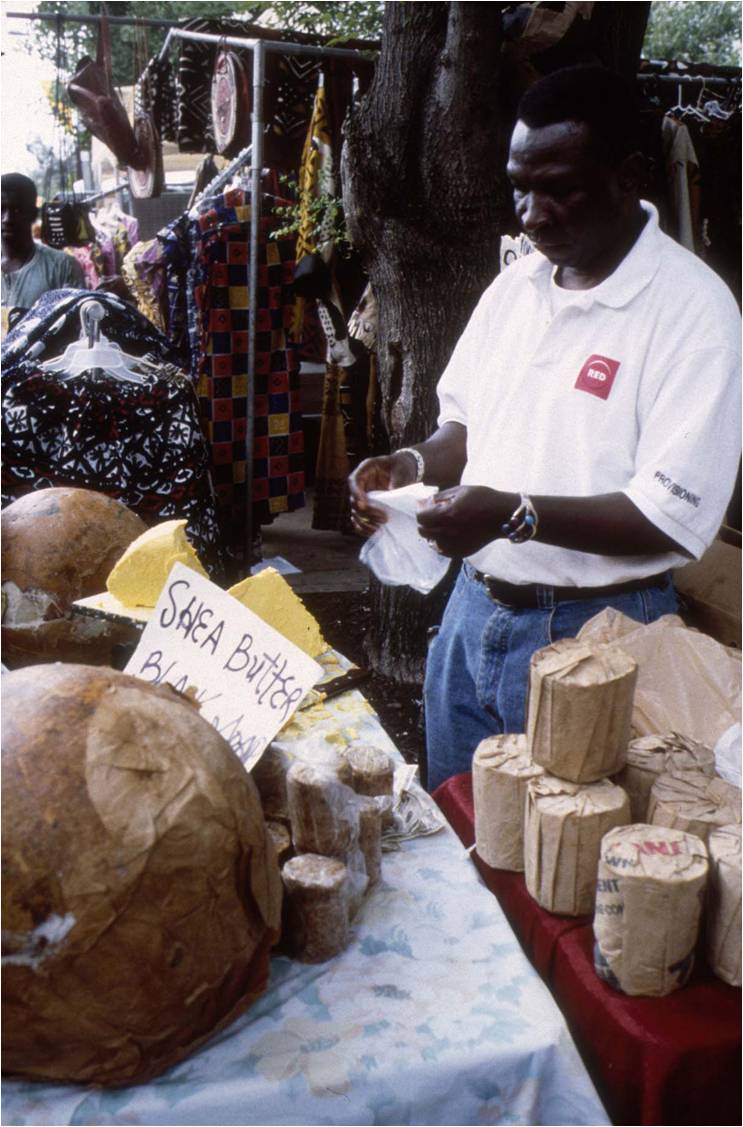 Americans, many African vendors offer cultural goods for sale.  Philly Dance Africa, organized by the Philadelphia Folklore Project, features collaborative performances by African immigrant and African American dancers. And Victoria Onwuchekwa, an immigrant from Nigeria and proprietor of an African boutique in Philadelphia, actively shares her African heritage with African American youth. She has published her family tales, entitled Ibo Folktales My Mother Told Me, and performs as a storyteller in the Philadelphia schools during Black History Month.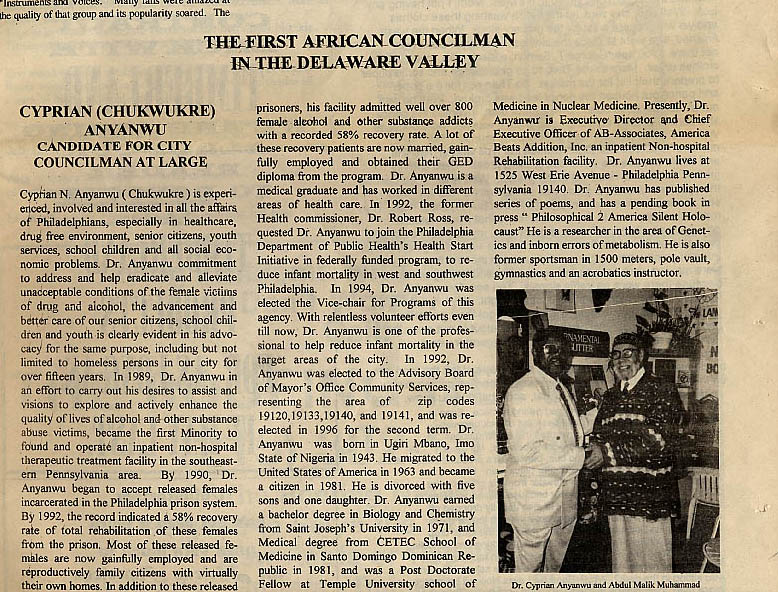 African immigrants have contributed to local Philadelphia life not only as "Africans," that is people with a certain cultural perspective to offer, but in other ways as well. Dr. Cyprian Anyanwu is a good example. He came from Nigeria in the 1960s to study at Temple University.  He currently runs a drug rehabilitation center. Active in community and local politics, Cyprian ran for City Council in 1999.
Many immigrants from Africa feel that Philadelphia offers them opportunities they would not have had elsewhere. They recognize the challenges of adapting to a complex, multi-racial and multicultural society, and are usually willing to take on these challenges. In particular, Africans know that many immigrants have come before them to the United States, and that their families have become established members of American society.