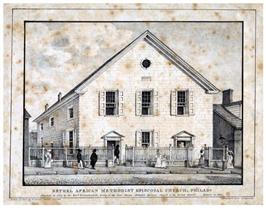 Allen's extraordinary life shows a man deeply devoted to his religion, his community, and his desire to expand the rights of African Americans.  After the formation of Mother Bethel, the congregation grew in leaps and bounds and overcame multiple struggles for control of its pulpit by white leaders.     
As the congregation changed and grew, so did the church itself.  The second incarnation of the church, a brick building finished in 1805 known as the "roughcast," was instituted to provide better service to the growing number of parishioners.  In the years between the Yellow Fever and 1816, Allen and his congregation faced many trials from the elders of the Methodist Episcopal church, whose leaders tried to sell the church from under Allen in 1815.  However Allen and Bethel triumphed, and in 1816, Allen gathered black leaders from Pennsylvania, New Jersey, Delaware, and Maryland to form the first black religious denomination, the African American Methodist Church.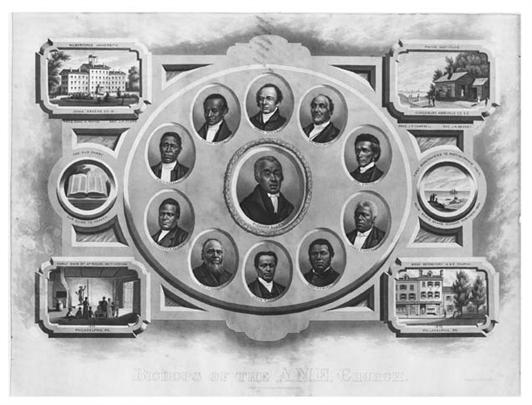 Soon after this victory Allen himself was appointed Bishop by his peers. The AME faith was expanded in the 1820s, and branches continued to form throughout the North.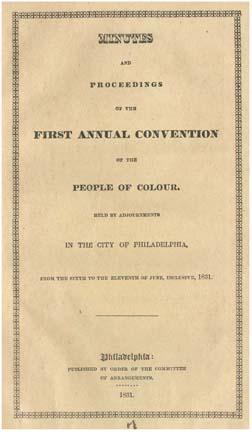 Allen's vision for the AME church and African Americans' place in society continued to grow as the years passed.  While Allen was a proponent of recolonization in Africa and immigration to Haiti for a time, eventually he sanctioned resettlement in Canada until laws were changed and rights were gained in America.  These issues were an important part of his final months and he was a large part of the first Negro Convention which was held at Mother Bethel Church in 1830. Not long after this, on March 26, 1831, Allen passed away. 
While his life may have been extinguished on that March day, his legacy continues to live on through the church that he founded and the movements he galvanized.
Top Left: Bethel African Methodist Episcopal Church, Philadelphia (Philadelphia, 1829), (2nd incarnation, the"Roughcast"), W.L. Breton, The Library Company of Philadelphia.                  
Above Center: Bishops of the A. M. E. Church, Engraving (Washington, 1876), The Library Company of Philadelphia.
Bottom Right: Minutes and Proceedings of the First Annual Convention of the People of Color, Held by Adjournments in the City of Philadelphia, From the Sixth to the Eleventh of June, Inclusive, 1831 (Philadelphia, 1831), The Library Company of Philadelphia.