For those who may have missed its 2/17 premier, the full Genealogy Roadshow: Historical Society of Pennsylvania episode is now available for streaming.
Please click the image below to watch the full episode. And keep your eyes peeled for HSP staff (hint: look for the cobalt collared shirts)!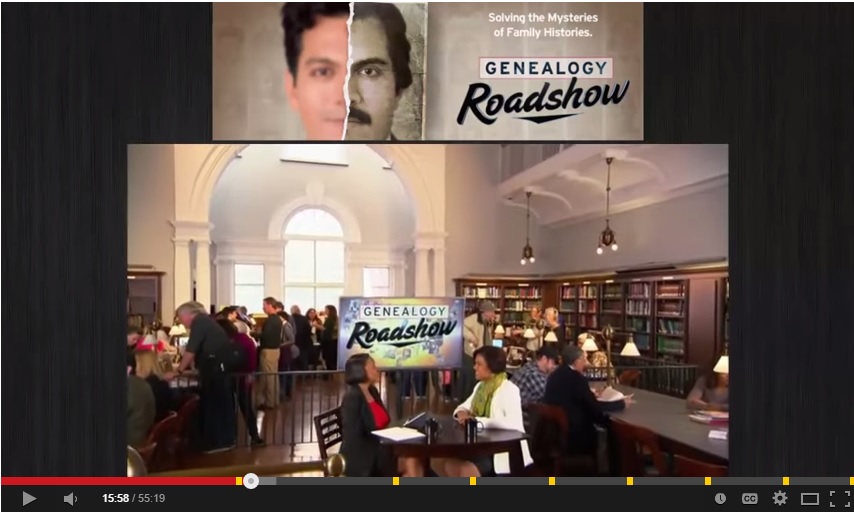 The genealogists visit HSP and discover some fascinating Philadelphia family history. One woman's ancestor may have sparked historic labor laws; a pastor may have an outlaw in her family tree; a woman learns about slave genealogy and – with the help of DNA testing – gets the answer she has waited for; and another woman learns her ancestor may have helped others escape the Holocaust.
Genealogy and family history research isn't just for the professionals featured on the show. Whether a beginner or a seasoned genealogist, learn new ways to discover and celebrate your family history with Family History Days, a two-day conference on March 6 and 7 hosted by HSP. Click here to learn more about Family History Days, including a schedule of events and registration information.